Girl Scout Cookies are BACK!
Now through March 5, 2023
|

Outside the Food Court Doors
---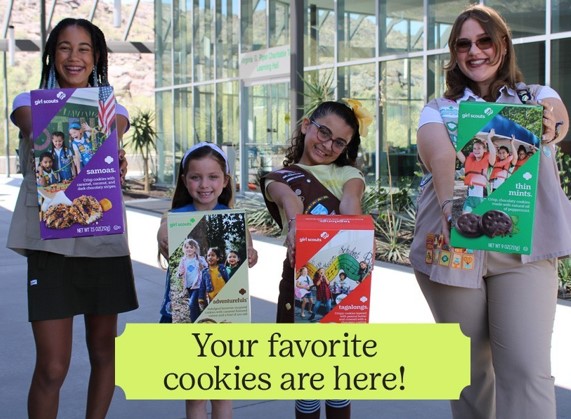 The Arizona Cactus-Pine Girl Scouts are BACK at several of our centers selling your favorite cookies!!!
Come and get your favorites before they sell out, every Fri - Sun from Jan 27th until March 5th.
You will find different troops each week just outside of our food court entrance at the days and times listed.
Fri 4:00pm -- 8:00pm
Sat 10:00am -- 8:00pm
Sun 11:00am -- 3:00pm
NOTE: Girl Scout parents, please contact your Troop Mom if you want a time slot for your troop. The Arizona Cactus-Pine Council has organized these activations and will provided your Troop Mom with a list of open time slots. We do not organize any of this at the center. Thank you!
MEET THE COOKIES