Forgotten Angel Toy Drive
December 8, 2023
|

Outside of Food Court Entrance
---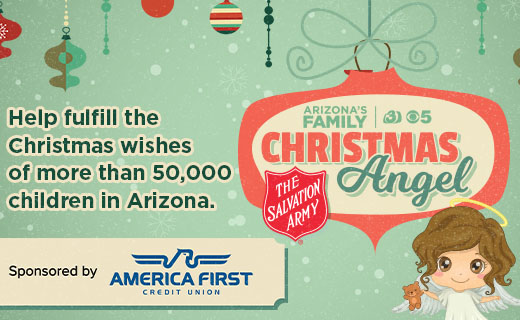 The Salvation Army believes that every child deserves to know the joy of a new toy at Christmas.
Many people have already picked their Angel off the tree and returned their gifts, but there are still a lot of tags left to pick. Every kids disserves a gift - so we want to fulfill every tag on the tree!
The Forgotten Angel Toy Drive encourages people and businesses in the community to drop off their toys here at Chandler Fashion Center on Dec 8th. These gifts will make sure that every kid who has a tag, gets a gift.
Channel 3 and the Salvation Army will be onsite collecting toys from 6am to 6pm.
Just pull up next to the food court entrance and you can unload your toys right from your car.
Other Events
Fall & Holiday Events
Now through December 31, 2023
Join us! From grand openings and free fitness classes, to vendor markets and free family fun, there...
Learn more >
Shop Small, At the Mall
Now through December 31, 2023
Chandler Fashion Center is proud to support our local, small-business community here in the center. ...
Learn more >