Chandler Fashion Center Online Holiday Giveaway (Contest Rules)
December 1, 2022 through December 20, 2022
|

On-Line Giveaway
---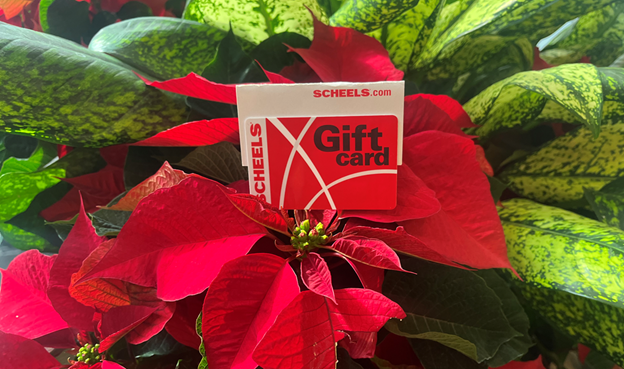 Follow us on our Instagram page and find the Chandler Fashion Center Holiday Giveaway post for your chance to enter for a chance to win a $500 SCHEELS gift card!
OFFICAL RULES:
CHANDLER FASHION CENTER HOLIDAY GIVEAWAY SWEEPSTAKES

OFFICIAL RULES

THIS SWEEPSTAKES IS IN NO WAY SPONSORED, ENDORSED BY, ADMINISTERED BY, OR ASSOCIATED WITH INSTAGRAM®.

NO PURCHASE NECESSARY VOID WHERE PROHIBITED BY LAW

HOW TO ENTER: CHANDLER FASHION CENTER HOLIDAY GIVEAWAY (the "Sweepstakes") begins on 12/01/2022 at 12:01 am (local time – all times set forth in these Official Rules are local time) and ends on 12/20/2022 at 11:59 pm (the "Sweepstakes Period").

Chandler Fashion Center (the "Center") is located at 3111 W Chandler Blvd., Ste 2142, Chandler, AZ, 85226

The Center's Instagram page is www.instagram.com/ChandlerFashionCenter/.

The sponsor of the Sweepstakes is Macerich Management Company, a California corporation, the authorized agent of Macerich South Plains LP, a Delaware limited partnership, 401 Wilshire Boulevard, Suite 700, Santa Monica, CA 90401 (the "Sponsor").

HOW TO ENTER. You can enter the Sweepstakes by:
- Following the Center on Instagram, @ChandlerFashionCenter until 12/31/2022 at 11:59PM
- Following SCHEELS Chandler on Instagram, @ChandlerScheels until 12/31/2022 at 11:59PM
- Comment on Chandler Fashion Center's Instagram post regarding the Sweepstakes (the "Post") and tag one of your friends within the comment section (not the picture) (the "Comment").

By making a Comment, you shall receive one (1) "Entry" into the Sweepstakes. Each Comment with 1 friend tagged will count as one (1) Entry into the Sweepstakes. Subsequent Comments with different friends tagged will count as another one (1) Entry into the Sweepstakes. In order for each Comment to count as an individual Entry, each individual Comment must contain different friends tagged. Limit ten (10) Comments per person per day during the Sweepstakes Period. [LJ1]

If there are more Comments by any one person per day than permitted above, only the first ten (10) Comments will be considered, and subsequent Entries will be disqualified. No substitution, revision or reposting of any Entry will be accepted under any circumstances once the original Entry is submitted for consideration. Failure to follow the instructions, procedures and/or these Official Rules shall render the Entry invalid. All Entries must be actually received by the end of the Sweepstakes Period. Any other attempt at entry is void. Sponsor's computer is the official clock of the Sweepstakes. If the identity of an entrant is disputed, the authorized Instagram account holder at the time of entry will be deemed to be the entrant. The individual assigned to the e-mail address for the domain associated with the submitting Instagram account is considered the authorized account holder. A selected entrant may be required to provide proof that he/she is the authorized account holder of the Instagram account associated with the selected entry. All entries must be submitted from a valid Instagram account that may be identified by reverse domain name search. In order to be eligible, your Entry must comply with these Official Rules (as determined by Sponsor in their sole discretion), including, without limitation, the Post Guidelines provided below.

Entry requires a valid Instagram account. Obtaining an Instagram account is free of charge. Registration for and use of www.instagram.com is subject to Instagram's terms and conditions, and Sponsor has no responsibility with respect to such registration or use.

By entering the Sweepstakes, each entrant unconditionally accepts and agrees to comply with and abide by these Official Rules and all decisions of Sponsor, which shall be final and binding in all respects. Official Rules are available at the Center's Management Office.

ELIGIBILITY: Only legal residents of within 100 miles of the Center, who are eighteen (18) years of age or older at the time of entry are eligible to enter. Employees, officers, directors (and their immediate family members and members of their same households) and agents and representatives of (i) the Center, (ii) Sponsor, or (iii) The Macerich Company or The Macerich Partnership, L.P. or any of their respective parents, affiliates and subsidiary companies (collectively, "Macerich") and employees, officers, directors, agents and representatives of (i) the merchants of the Center, (ii) prize suppliers, or (iii) any advertising or promotion agencies that do business with Macerich are not eligible to win.

COMMENT GUIDELINES: By participating in this Sweepstakes, each entrant agrees to be bound by these Official Rules and by the interpretation of these Official Rules by Sponsor, and further warrants and represents that his/her Comment:
a. does not violate any law, statute, ordinance or regulation;
b. does not violate Instagram's Terms and Policies, including Community Standards;
c. does not contain any reference to or likeness of any identifiable third parties, unless consent has been obtained from all such individuals and their parent/legal guardian if they are under the age of majority in their jurisdiction of residence;
d. will not give rise to any claims of infringement, invasion of privacy or publicity, or infringe on any rights and/or interests of any third party, or give rise to any claims for payment whatsoever; and
e. is not defamatory, trade libelous, pornographic, offensive or obscene, and further that it will not contain, depict, include, discuss or involve, without limitation, any of the following:
Nudity;
Explicit, graphic or excessive sexual activity;
Crude, vulgar or offensive language and/or symbols;
Derogatory characterizations of any ethnic, racial, sexual or religious groups;
Content that endorses, condones or discusses any illegal, inappropriate or risky activity, behavior or conduct;
Personal information of individuals, including without limitation, names and addresses (physical or e-mail);
Conduct or other activities in violation of these Official Rules;
Commercial messages, comparisons or solicitations for products or services other than those of Sponsor;
Any identifiable third party products and/or trade-marks, brands or logos, unless the necessary permissions/licenses have been obtained; and
Any other content that is or could be considered inappropriate, unsuitable or offensive, all as determined by Sponsor in its sole discretion.
By participating in any component of the Sweepstakes and making a Comment, each entrant: (i) grants to Sponsor and its affiliates, in perpetuity, a world-wide, non-exclusive, irrevocable, license to publish, display, reproduce, modify, edit or otherwise use his/her Post, in whole or in part, for advertising or promoting the Sweepstakes or for any other reason; (ii) waives all moral rights in and to his/her Post in favor of Sponsor and its affiliates; and (iii) agrees to release and hold harmless Instagram, Facebook, Sponsor, its affiliates, subsidiaries, parent or related companies, its advertising or Sweepstakes agencies, and each of their respective agents, employees, directors, successors, and assigns (collectively, the "Releasees") against any and all claims based on publicity rights, defamation, invasion of privacy, copyright infringement, trade-mark infringement or any other intellectual property related cause of action. For greater certainty, Sponsor reserves the right, in its sole discretion, to remove Sponsor's tag from any Post if it violates these Post Requirements, if a complaint is received with respect to the Post, or for any other reason. Further, the Sponsor reserves the right to message an entrant via Instagram or Facebook and request he/she edit or modify his/her Post. Entrants and other individuals with questions, comments, concerns, etc. with regards to a Post are encouraged to directly contact Sponsor's moderators via Instagram or Facebook direct message.

SWEEPSTAKES LIMITS: If it is discovered that any person has attempted to use (or attempt to use) multiple names, identities to enter the Sweepstakes, then (in Sponsor's sole and absolute discretion) he/she may be disqualified from the Sweepstakes and all of his/her Entries are subject to disqualification by Sponsor. Any Entry you attempt to submit will be rejected if (in Sponsor's sole and absolute discretion) it is not submitted and received during the Sweepstakes Period. Use (or attempted use) of any automated, macro, script, robotic or other system(s) or program(s) to enter or otherwise participate in or disrupt this Sweepstakes is prohibited and is grounds for disqualification by Sponsor. All entries and entrants are subject to verification for compliance with these Official Rules. Sponsor reserves the right, in their sole and absolute discretion, to require proof of identity and/or eligibility (in a form acceptable to Sponsor – including, without limitation, government issued photo identification) to participate in this Sweepstakes and/or proof of compliance (in a form acceptable to Sponsor) with these Official Rules. Failure to provide such proof to the satisfaction of Sponsor in a timely manner may result in disqualification. Sponsor reserves the right, in its sole and absolute discretion, to disqualify any person tampering with the entry process or, as applicable, the operation of the Center's and Sponsor's websites, or who is otherwise in violation of these Official Rules. Such a person will be prosecuted to the fullest extent of the law.

PRIZES/ODDS OF WINNING: Odds of winning a prize depend on the number of eligible entries received. One (1) winner will be randomly selected from all eligible Entries collected to receive the following prize (the "Prize"):

SCHEELS Gift Card

The approximate retail value of the Prize is $500

Transportation, parking, concessions, gratuities, and other expenses are not included. Sponsor is not liable for anything outside of its control, including, without limitation, rain/weather delays or cancellation and traffic.

There is a limit of one (1) prize per person for all sweepstakes, contests, competitions and promotions conducted by the Center in the same calendar year. No substitution or cash equivalent of the Prize (or portion thereof) is permitted except at the sole discretion of Sponsor, who reserves the right to substitute the Prize (or portion thereof) with one of comparable or greater value. The Prize is nontransferable. The winner agrees to accept his or her Prize "AS IS." A lost or stolen Prize will not be replaced. All trademarks are property of their respective owners.

DRAWING AND NOTIFICATION: The winner will be selected in a random drawing from all eligible and qualified entries received in accordance with these Official Rules on Tuesday, December 21, 2022 Sponsor shall administer and run the drawing. The selected entry (the "Potential Winner") will first be notified via Instagram Direct Message (the "Winning Notification") on Tuesday, December 21, 2022 The Potential Winner must respond to the Winning Notification within 48 hours using the contact information provided in the Winning Notification to verify eligibility and compliance with these Official Rules and confirm their address at which to receive their Prize, if desired. The Potential Winners may need to provide Sponsor with contact information (first name, last name, phone number and/or email address) and/or answer any initial questions to determine eligibility. In the event the Potential Winner is found to be ineligible, or if he/she cannot or does not comply with these Official Rules, the Potential Winner may be disqualified, and an alternate winner may be selected. To the extent applicable, if the Winning Notification returns as undeliverable, or if a Potential Winner fails to respond within the prescribed time, such will result in disqualification. Sponsor is not responsible for communication problems of any kind. Sponsor is under no obligation to select an alternate winner. Sponsor's decisions as to the administration and operation of the Sweepstakes and the selection of the qualified winner is final and binding in all matters related to the Sweepstakes. The Winner must pick up the Prize no later than 12/31/2022.

GENERAL CONDITIONS: The Prize will only be awarded to a verified winner. Upon verification of eligibility and satisfaction of all other requirements, the winner may be required to execute an Affidavit of Eligibility, a Liability Release and (where legal) a Publicity Release ("Affidavit/Release") and provide valid photo identification (i.e., driver's license, passport) before receiving his or her Prize. The Prize must be picked up at the Center's Management Office. The winner is solely responsible for all taxes as it relates to his or her Prize, including applicable sales and income taxes. To the extent applicable, any forms required by the appropriate taxing authority must be completed prior to delivery of the Prize, including a W-9 tax form and a copy of social security card (relates to any prize equal to or exceeding $600 in value). An IRS Form 1099 reporting the value of the Prize as earned income will be issued as appropriate.

ACCEPTANCE OF PRIZE, PUBLICITY: Except where prohibited by law, by accepting his or her Prize, the winner grants Sponsor, Macerich, prize suppliers, and their respective partners, licensees, parents, subsidiaries, affiliates, assigns, related companies and successors, and all of their respective officers, directors, employees, representatives, attorneys and agents (collectively, the "Sponsor Entities") the universal and perpetual right and license to use, exploit, print, publish, reproduce, display, distribute and broadcast, and to grant others the right and license to use, exploit, print, publish, reproduce, display, distribute and broadcast the winner's name, actual or simulated likeness, photograph, image, voice, portrait, picture, personal characteristics, biographical information and other personal identification in any and all languages, formats, and media now known and hereafter developed (including, without limitation, Facebook, Instagram, Twitter, television, newspaper, website, and radio), in connection with the Sweepstakes and/or any Sweepstakes-related activity and any and all advertising, promotion, marketing, and/or publicity thereof, including all ancillary and subsidiary rights therein, without additional consideration. Winners' first names and their last name's initial (e.g., "Jane D.") may be announced across any and all formats, (including, without limitation, Facebook, Instagram, Twitter, television, newspaper, website, and radio).

10. OFFICIAL RULES: The Sweepstakes is subject to these Official Rules. By entering the Sweepstakes, entrants agree to waive any right to claim any ambiguity or error in the Official Rules of the Sweepstakes, or the Sweepstakes itself, and agree to be bound by these Official Rules and by all decisions of Sponsor, whose decision is binding and final in all respects.

11. DISCLAIMERS: Sponsor Entities are not responsible for lost, late, damaged, incomplete, stolen, illegible, misdirected, deleted, destroyed or altered entries; or for any mail, computer, telephone, cable, network, electronic or Internet hardware or software malfunctions, failures, errors, interruptions, deletions, defects, delays, connections, availability or garbled or jumbled transmissions, service provider/Internet/Websites/use net accessibility or availability, traffic congestion, or unauthorized human intervention or access to the websites, as applicable. Proof of entering information on a website or deposit into U.S. mail, as applicable, is not considered proof of delivery or receipt. Sponsor Entities are not responsible for any incorrect or inaccurate information. If by reason of any error, more prizes are claimed than the number set forth in these Official Rules, all persons making purportedly valid claims will be included in a random drawing to award the advertised prize. No more than the advertised number of prizes will be awarded. Sponsor reserves the right to cancel, terminate, suspend or modify any contest, sweepstakes, game or drawing not capable of completion as planned, including because of infection by computer virus, bugs, tampering, unauthorized intervention or technical or other failures of any sort, or any other causes beyond the control of Sponsor.

12. RELEASE: By participating, entrants on behalf of themselves and their heirs, executors, administrators, successors and assigns hereby knowingly and voluntarily release, discharge, waive and relinquish, and agree that they will not assert or maintain against Instagram, Facebook, and the Sponsor Entities, those involved in the development, production (including prize suppliers, contractors, service providers), implementation and distribution of this Sweepstakes, all participating merchants and their designated agents and any other person or entity associated with such entities and/or this Sweepstakes, administrator, advertising and promotional agencies, and any of their respective officers, directors, employees, representatives, attorneys, or agents (collectively, "Sponsor Companies"), any claim, action, suit or demand of any kind or nature whatsoever, whether known or unknown now or in the future, directly or indirectly, in whole or in part, arising out of or in connection with their participation in this Sweepstakes or any Sweepstakes-related activity, or their acceptance, possession, use or misuse of any prize in any way (including any tax liabilities). Entrants hereby further agree that Sponsor Companies are not responsible or liable for, and that entrants will indemnify, defend, release, and hold Sponsor Companies harmless from and against, any and all claims, liabilities, losses, damages, injuries, costs and expenses (including, without limitation, reasonable attorney's fees) of any nature whatsoever whether known or unknown now or in the future, directly or indirectly, in whole or in part, arising out of or in connection with their participation in this Sweepstakes or any Sweepstakes-related activity, or their acceptance, possession, use or misuse of any prize in any way (including any tax liabilities). Entrants hereby acknowledge that they may hereafter discover facts different from or in addition to those which they now know or believe to be true and agree that this release will remain effective notwithstanding.

13. WINNERS LIST/RULES: The name of the winner may be obtained after 12/31/2022, by sending a self-addressed, stamped envelope, to be received before 1/31/2023, to: Chandler Fashion Center Holiday Giveaway - Winners, c/o Macerich Management Company, 3111 W Chandler Blvd, Ste 2142, Chandler, AZ, 85226, Attn: Marketing Manager.

For a copy of the Official Rules, please send a self-addressed, stamped envelope, to be received before 12/31/2022, to: Chandler Fashion Center – Holiday Giveaway - Winners, c/o Macerich Management Company, 3111 W Chandler Blvd, Ste 2142, Chandler, AZ, 85226, Attn: Marketing Manager

14. GOVERNING LAW: Except to the extent pre-empted by federal or other applicable state law, this Sweepstakes shall be governed by the laws of the State of Arizona (without giving effect to any conflict of law provisions thereof). By participating in this Sweepstakes, entrants agree that any and all disputes which cannot be resolved between entrant and Sponsor, and causes of action arising out of or connected with this Sweepstakes, shall be resolved individually, without resort to any form of class action, exclusively, before a court located in Chandler, Arizona having competent jurisdiction, which Court shall apply the laws of the State of Arizona without giving effect to any conflict of law provisions thereof.

15. PRIVACY POLICY: Entry information collected pursuant to this Sweepstakes will be used to administer the Sweepstakes as contemplated by these Official Rules and for general marketing purposes in compliance with Sponsor's Privacy Policy (as provided below) as applicable and to the extent permitted by law.

Your Privacy Rights

Privacy Policy for The Macerich Company and its Subsidiaries and Affiliates ("Macerich")
To view Privacy Policy in entirety, visit: https://www.macerich.com/Privacy




VISIT OUR IG PAGE
Kubota Machine Adventures
Now through January 9, 2023 | Crayola Experience Studio
Buckle Up! Kubota Machines are Taking Over Crayola Experience from now until Jan 9th, 2023. Kids w...
Salvation Army Angel Tree
Now through December 21, 2022
Help make the season merry and bright for those in need. Pick a tag. Buy a gift. Earn your Wings &a...