Now through August 23, 2021
|

Chandler Fashion Center
---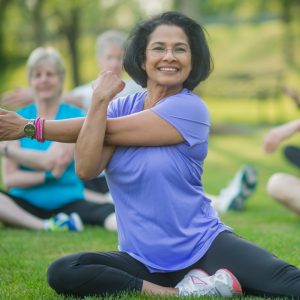 Hatfield Medical Group is dedicated to value based primary care for Medicare aged patients. From multiple resources, locations and providers we are committed to showing Arizona what makes us different through quality, compassionate care to every patient, every day. For those that have Medicare questions, we are partnering with Devoted Health who is committed to put the focus back on patients to make healthcare easier and more affordable. Learn how their insurance plans can help get you the most benefits for your health situation. Join us Monday mornings in the food court for free samples, information and meet our team so you can learn more about how we can help you manage your health.
Hatfield Medical Group takes place the following Monday's from 7:30 am – 10:30 am:
Week 4
June 7
Healthy diet and Nutrition
Week 5
June 14
Stay Active-we can offer a schedule to help our seniors block time small exercises throughout the week.
Week 6
June 21
Stressbusters
Week 7
June 28
Breathing Exercises
Week 8
July 5
Heart Health foods
Week 9
July 12
Preventative Care- do not just see the doctor when you're sick.
Week 10
Healthy recipe swap
Week 11
Medicare 101 topic: free raffles at the end of event (Gift cards, and/or Gift Baskets)
Week 12
Healthy ears: Hearing aid cleanings
Week 13
Health Trivia
Week 14
HMG VBC: free Raffles at the end of event
Week 15
Scavenger hunt

Community Blood Drive
June 27, 2021
Chandler Fashion Center Community Blood Drive: Sunday,June 27, 2021 11:00 AM - 3:00 pm Community Ro...
COVID Clinic Drive-Through Testing
Ongoing | Covid Clinic
COVID Clinic is now offering a variety of drive-through COVID testing options at its facility at Cha...