---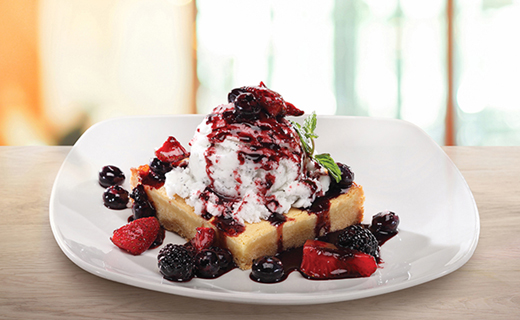 We are excited to share with you our 2019 Spring food and wine features. Our Corporate Executive Chef, Steve Sturm has created a spring menu that boasts the fresh bold flavors for which we are known!

This new spring seasonal menu is live until April 30th. Start your lunch or dinner with our flavorful Buffalo Shrimp. Join us for lunch and enjoy our Chef Steve's Steak Sandwich, Impossible™ Burger, Crispy Flounder Filet Sandwich or Southwest Steak Salad. Enjoy several dinner selections which include Wood Grilled Striped Bass, Steak and Shrimp and Southwest Marinated Grill Steak. Save room for dessert and delight in our Ooey Gooey Butter Cake with vanilla ice cream and fresh berries. This was a huge hit last year and we are bringing it back!

Pair any of these menu items with our Spring wine feature by Game of Thrones' Chardonnay or Pinot Noir. Capturing the strength of Game of Thrones' characters and the terrain of their kingdoms, these limited offerings by master winemaker Bob Cabral are as complex as the epic tales they acclaim.