Brighton Collectibles
At Brighton, accessorizing women stylishly from head to toe is our passion. Our talented designers and craftsmen create modern versions of timeless artisan-crafted accessories, so that women can collect fashion-relevant pieces to treasure over time.
Gifts with Charm
SHOP HOLIDAY CHARMS With a sleigh full of holiday charms and beads at your fingertips, it's never been easier to create personalized gifts for everyo...
Become a BRIGHTON INSIDER
Are you a  BRIGHTON INSIDER*?  If not, what are you waiting for - it's free to join! The more you spend the more (and better!) perks you get.  Come ...
Toys for Kids
Join us in spreading cheer! We are collecting toys to support children in need during the holiday season. Please bring an unused toy to our store and...
'tis the season
Fa la la - 'cause who doesn't like a little holi-DAZZLE! As sparkling as sunshine on the snow, these snowflakes lend a wintry touch to your look.  M...
JEWEL-TONED temptations
With light-catching color, she'll shine bright this holiday! Come see our beautiful holiday jewelry and handbags. We have something for everyone on y...
SEE ALL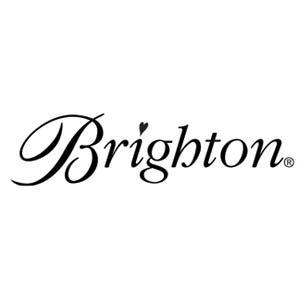 Related Stores
---
---