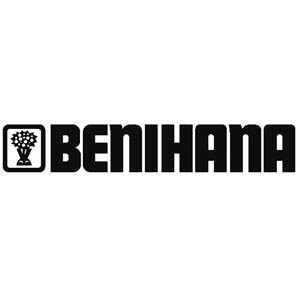 Benihana
Famous for its theatrical chefs and traditional Japanese architecture. Offering excellent quality and reasonable prices, featuring a distinctive atmosphere and menu that appeals to sushi enthusiasts and all who enjoy fine dining.
Reserve a table
Express Lunch Break
Valid from November 3, 2017 to March 15, 2018
Don't just break for lunch, make it a Benihana Express Lunch Break. Savor the flavor in half the time, starting at $10. Choose from Benihana favorites like Hibachi chicken, steak or shrimp. Enjoy the classic Lunch Boat or try one of our delicious rice bowls or the all-new Imperial Salad, each freshly made to order and served to you quickly, so you can get back to your busy day. The Express Lunch Break is available Monday through Friday during lunch hours. Not valid with any other promotion or offer.
---